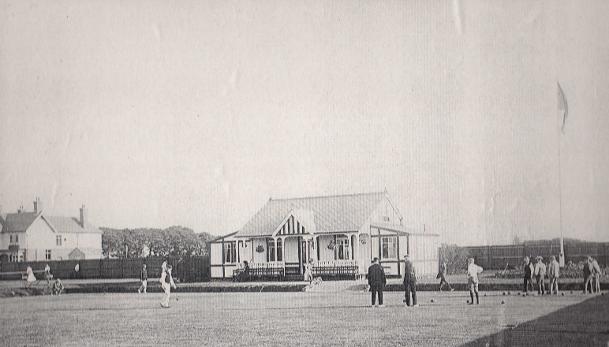 Thanet Bowls Club was formed in 1907. The land on which the club was built was originally part of the extensive estate of the Sebag-Montefiore family who first came to England from Italy in the mid 18th Century.

As well as the land that is now home to the bowls club the Sebag-Montefiore estate also included all of the land now occupied by the nearby King George VI park in which the Italianate Greenhouse provides a reminder of the families Italian background.

The photograph above was taken on 12th June 1909 when the club was opened by Mrs Sebag-Montefiore. As well as six bowls rinks the clubhouse originally housed three tennis courts, a croquet lawn and a quoits pitch. There are now four hard surface tennis courts but sadly no croquet or quoits. The Montefiore name lives on today in the road in which the club is located.
Throughout the years TBC bowlers had had many successes including the TBC Rinks team below who won the Ramsgate Open as long ago as 1960.