Thanet Bowls Club - Welcome to our Website
Founded in1907
Affiliated to Bowls England; KCBA; KCWBA; IOTBA; IOTLL & Catherine Wheeler League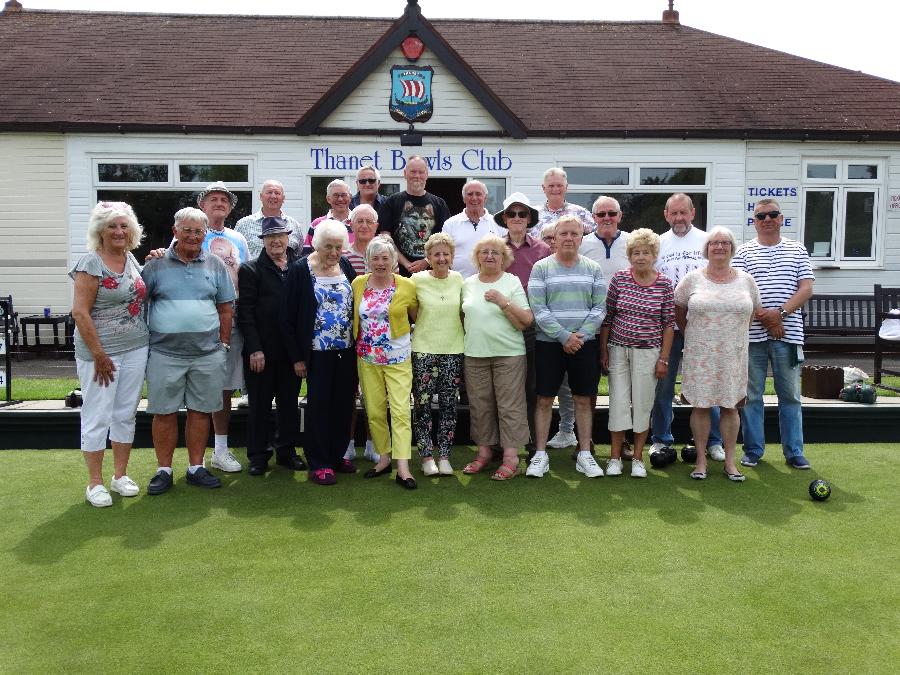 Finals Weekend a great Success!!
With the weather on our side, many members supporting the event and bowlers bowling to their full potential (well mainly) the weekend could not have gone better. Congratulations to all of the winners and runners up....not least Graham Palmer and Kath Higham who won the individual singles competitions.
Loads more photos available via the Photo Gallery.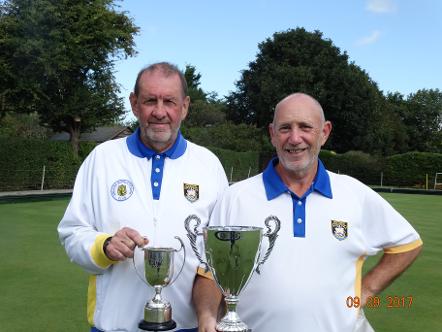 Dave Golley (left) and Graham Palmer (right)
who contested the Men's Championship final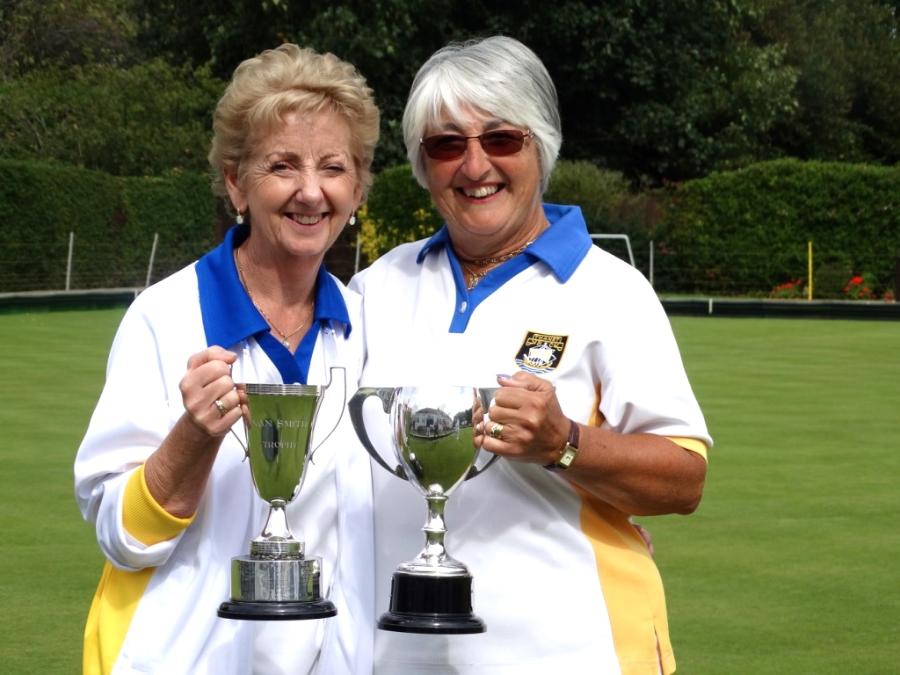 Linda Zambrana (left) and Kath Higham (right)
who contested the Ladies' Championship final
What a weekend!! Jubilee Pairs win on Saturday
and Runners Up in the Bernard Annand Sunday.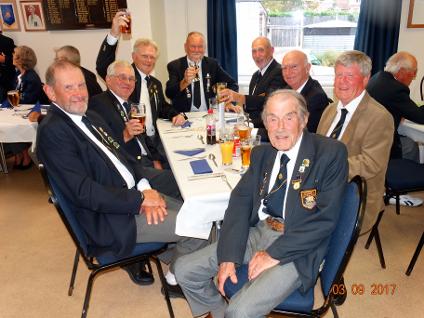 Celebrations after the match was over.
Bernard Annand Runners Up 2017
Our team had a fantastic day at Herne Bay as did the many supporters who went to the
Bernard Annand Finals day. Following a comprehensive win over Folkestone in the semi-final we met Westbrook in the final. Only ever a few shots in it throughout the match we were of course disappointed to lose albeit by the finest of margins ... just 2 shots. It was a great performance that we plan to improve on by winning in 2018.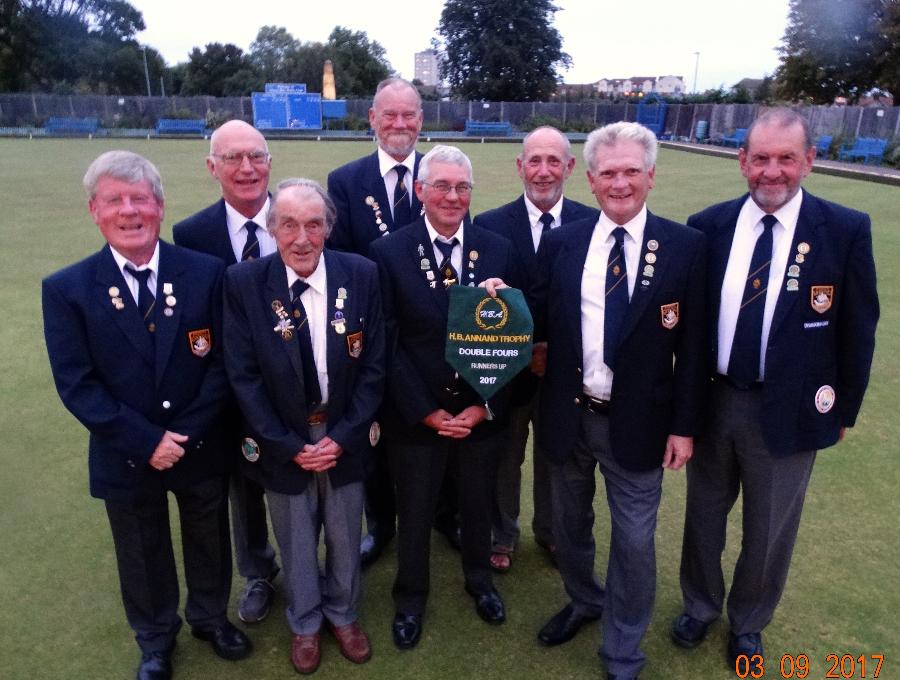 Team photo with the Runners Up Pendant
Jubilee Pairs Winners 2017
Congratulations to Steve Smith, Dave Robinson, Paul Regan and Dave Golley who won the 2017 Jubilee Pairs. The final was played against good opposition from Dane Park.
The Thanet bowlers played really well on the day and secured a comfortable win which was made all the more enjoyable by the excellent support from fellow Thanet bowlers who turned out to cheer on the team.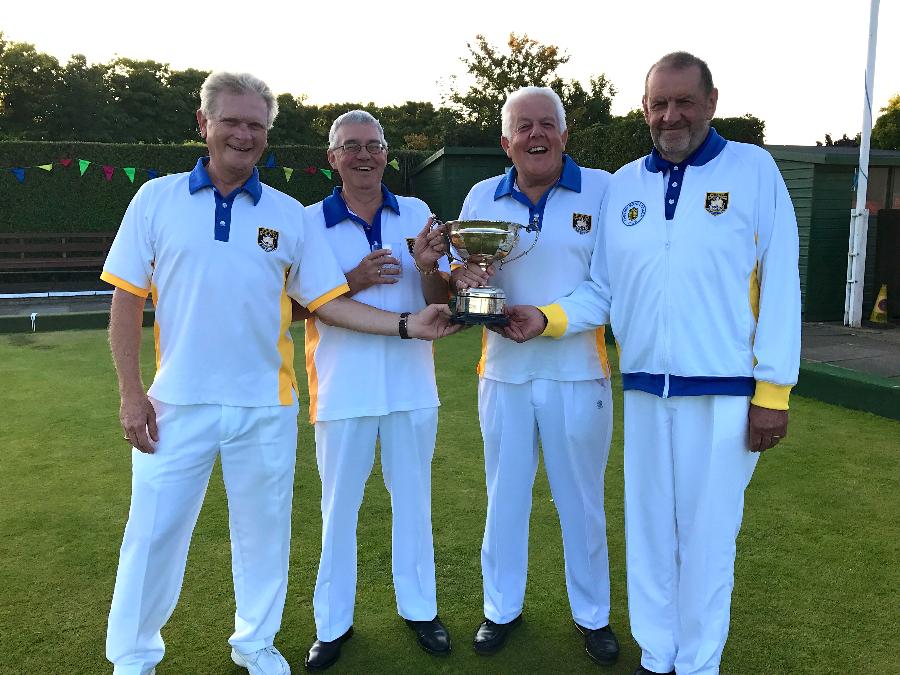 Steve Smith, Dave Robinson, Paul Regan and Dave Golley after their Jubilee Pairs win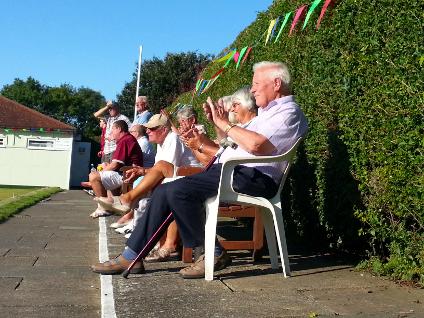 A few of the many supporters who came along to watch the match.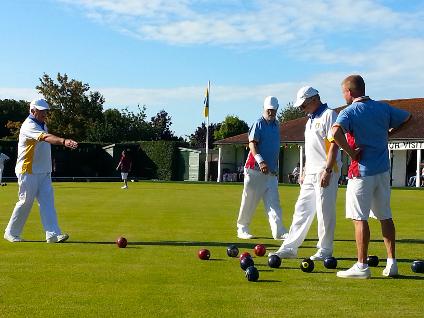 Steve suggests how Paul should attack the head ... safe in the knowledge that he hasn't got to do it himself!!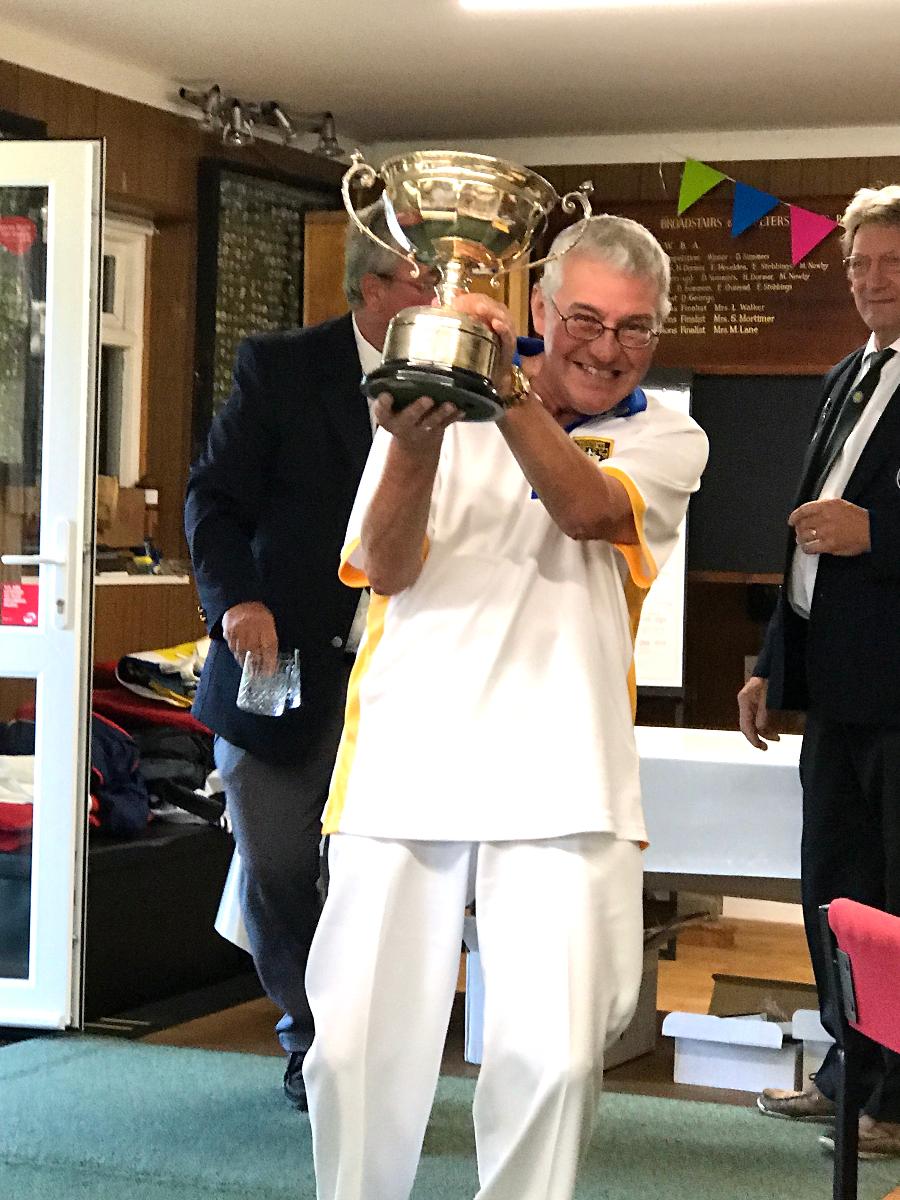 A smiling Dave Robinson collects the Jubilee Pairs Trophy
Want to advertise your business at Thanet Bowls Club?
Noticed a large advertising banner on the tennis courts?


If you, or someone you know, would like to take advantage of this advertising opportunity just let anyone on your committee know and we will be pleased to consider the application. The cost of the banner is the responsibility of

the advertiser and the ongoing fee is £20 per month or

£200 per year.
Seen our new Facebook page yet? Login to Facebook and find thanetbowlsclub. Once in you can post pictures, videos etc. Only posts of broad interest to your fellow bowlers please.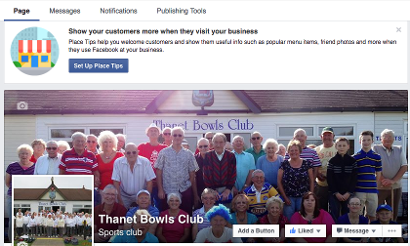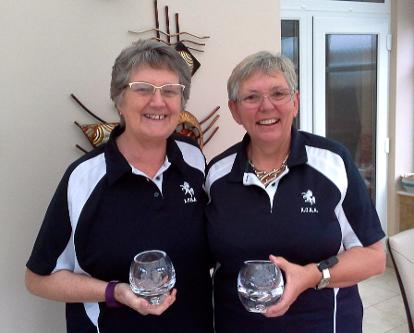 Well done to Chris Fearn and Liz Allison
Winners of the Division 4 Ladies' County Pairs in 2016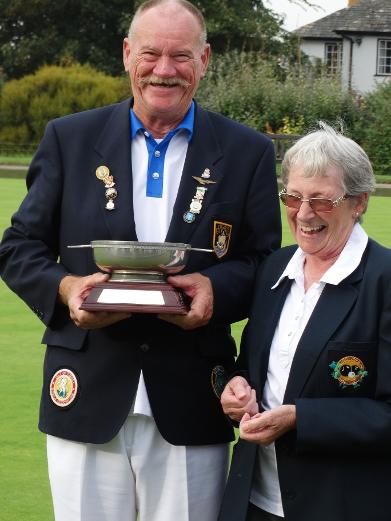 A smiling men's captain Richard Williams receives the Catherine Wheeler Trophy on behalf of Thanet who won the mixed triples league in 2014.
About Us
Our Aim is to promote bowls as a healthy, fun and, (for those who want it to be), competitive sport that may be enjoyed by everyone. Whatever your age, sex, or physical ability you will be very welcome to join us.
Facilities

We are based in the beautiful coastal town of Ramsgate in Kent. The clubhouse and green are excellently maintained and the green in particular is recognised as one of the very best in the area.
Activities
Throughout the summer season we play in various local leagues, (mens, ladies and mixed), providing competition for bowlers at all levels. A few of our members bowl to high standard and compete successfully in county and national competitions. Our club competitions are also very well supported.
Coaching sessions are provided by experienced and enthusiastic members who can help beginners and experienced bowlers alike to improve their game.
As well as bowls we enjoy a varied social calender including quiz nights, race nights, bingo, short mat bowls and barbeques.
Non-members are welcome paying a small green fee. Bowls and shoes are available for hire. If you wish to take advantage of a rink for an hour or twos fun you are advised to call the club in advance to ensure that match fixtures do not preclude availability of a public rink.
Drop by anytime to see our facilities meet our members and learn more about TBC - you can contact us here.









Testimonials

"The facilities and atmosphere in this club are second to none!




"I had several coaching sessions and was delighted with my improvement.





"This is without doubt the best green we have played on all year."
Coaching

Our coaches are experienced, fun to work with, and dedicated to helping you improve and enjoy your bowls. Coaching sessions are regularly held on Mondays at 17.00-19.00. If you are thinking about bowling and would like to find out if it is for you ... why not come along for up to 4 free coaching lessons to find out.
Thanet Bowls Club, Montefiore Avenue, East Cliff,
Ramsgate,Kent. CT11 8BD Tel;01843 594804
Webmaster:- Steve Smith